DARKSPARK is governed by a volunteer Board of Directors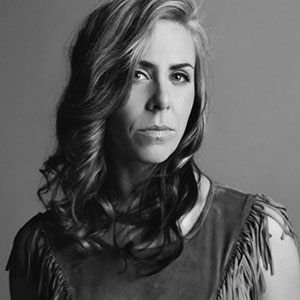 AMANDA RHEAUME, Director
Amanda Rheaume is an award-winning Métis singer-songwriter who has extensively toured Canada, Germany, Austria, France, Denmark, England, Scotland and Ireland.
In 2016 Amanda was nominated for Aboriginal Songwriter of the year at the Canadian Folk Music Awards. In 2014 Amanda received a Canadian Folk Music Award for Aboriginal Songwriter of The Year as well as a Juno Nomination for Aboriginal Album of the Year.
Proceeds from the sale / stream / download of her song "Red Dress" are being donated to the Native Women's Association. Amanda recently sang the anthem at the Governor Generals Performing Arts Awards and had the honour of singing "Red Dress" at the National launch of the Inquiry into the Missing Murdered Women and Girls in Canada.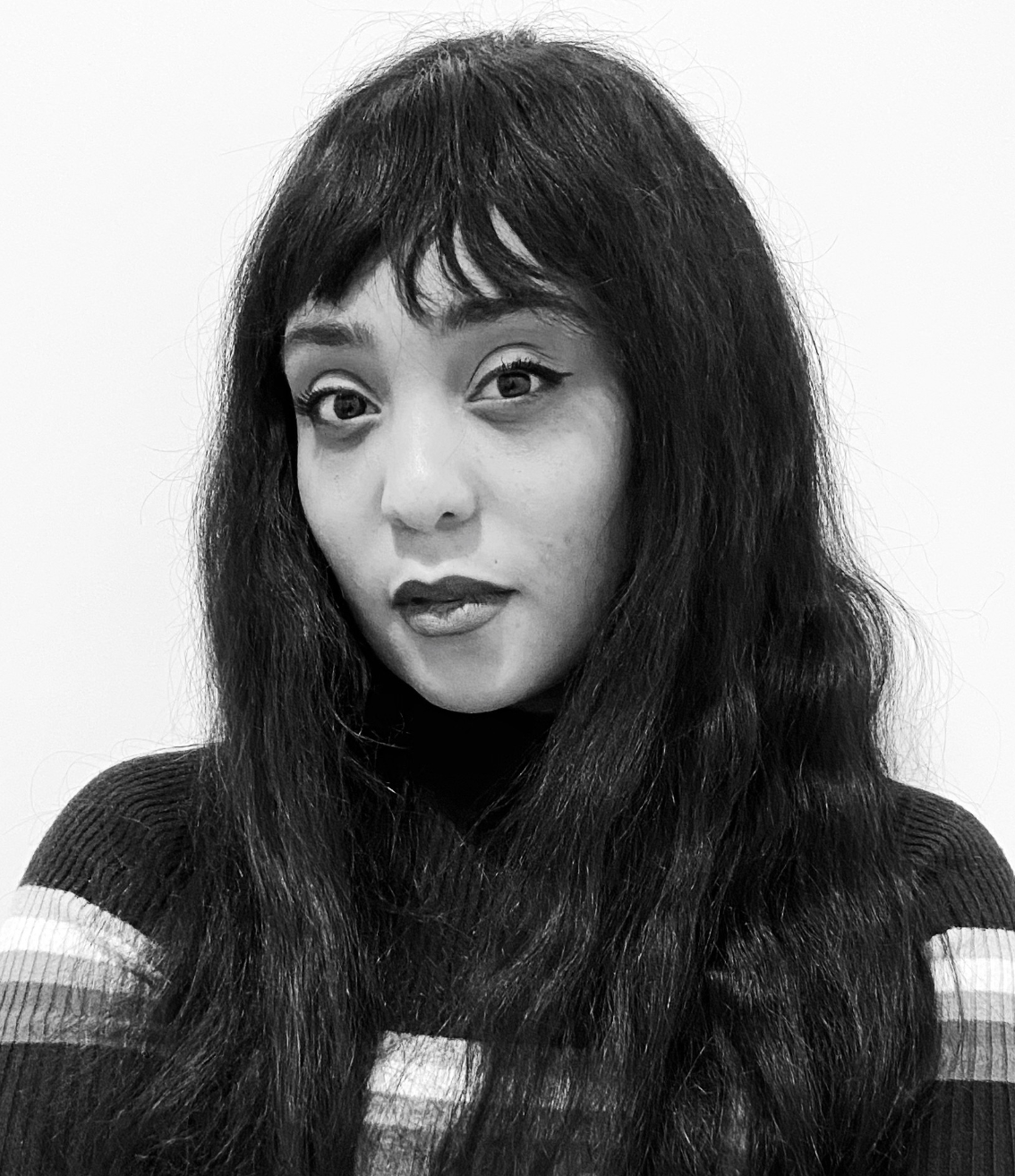 ASHA DILLON, Director
Asha Dillion is Executive Producer and Music Supervisor at The Wilders, working with clients to help build the framework behind music and audio projects. Asha approaches each project with the sensibility of both a producer and a music lover, and understands the complexities of timing and budgetary needs of a project while remaining in service to the story. Asha's current role involves everything from in-studio audio work to collaborating directly with composers, musicians and clients to create music and audio experiences that leave an enduring impact.
She is actively involved in helping to build out her team's Diversity, Equity & Inclusion strategies and Employee Resource Groups, with a keen interest in inclusive communication. Asha previously spent time at Grayson Music and Pirate Toronto as Long Format Producer, and record label-side with Cardinal Point and CP Music Group. She is passionate about storytelling and the role it plays in uniting people across cultural divides.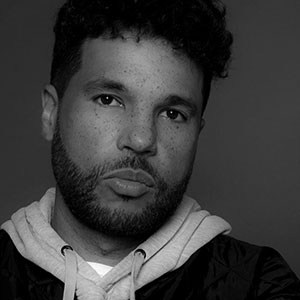 D'ARI LISLE, Director / Co-founder
D'Ari Lisle is a proficient producer, songwriter, vocalist and multi-instrumentalist who has been a touring performer and front man in several successful Canadian bands for over 15 years. He has been involved in every aspect of the music industry – writing, recording and producing records, working in management and agency offices, as well as producing short films and music videos. In 2012, he assisted Melissa Larkin in developing the DARKSPARK program and contributes his skill in recording and multi-media to the experiential learning experience of students participating in DARKSPARK.
D'Ari studied New Media at Ryerson University, Toronto.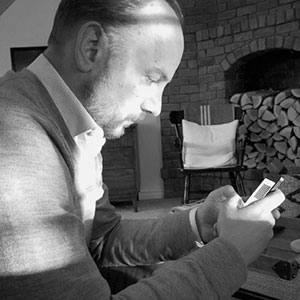 JEREMIAH MACKENZIE, Director / Chair
Jeremiah has been successful in all three sectors of professional life: the private sector as the Co-founder & Managing Partner of a digital creative agency; the public sector as a Policy Advisor, and the not-for-profit sector as the Chief Executive Officer of a public-private-partnership focused on regional economic development.
Through his most recent work as the top ranking executive responsible for the destination marketing & investment attraction for Prince Edward County, and the Bay of Quinte region, he has carefully observed the transformation of the rural region over the last decade and played a pivotal role in its continued growth and prosperity. Originally from Prince Edward County, Jeremiah can trace his entrepreneurial spirit back to his Grandfather who spearheaded the management team that launched the Bata Shoe Company in Batawa, Ontario after WWII.
As a founding partner of an award winning agency, Jeremiah led the business development arm of the company, winning the business of major national and international clients; Fox Interactive Media, Rogers Media, Microsoft, L'Oréal, BMW, Ford, Corona, Coca Cola, NHL, Tampa Bay Rays, and the Toronto Blue Jays.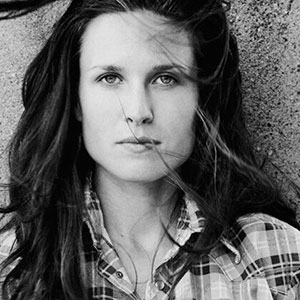 MELISSA LARKIN, Director / Co-founder
Melissa Larkin is a skilled vocalist and songwriter. She has toured and performed for over 10 years, and worked as an arts educator since 2010. In 2007 she created The Forgotten Tour, which brought live music to people and places abandoned by mainstream touring acts. She toured 36 cities in Canada and the western United States facilitating song-writing workshops for at-risk youth, homeless shelters, old age facilities and more. Throughout her career she has used song writing to facilitate engaging educational programs. In 2012, she became an accredited arts educator through the Royal Conservatory of Music. Following this, Melissa created and launched DARKSPARK with creative partner, D'Ari Lisle, to educate and empower students.
Melissa graduated with a Scholars Electives honors degree from University of Western Ontario in literature and social justice studies.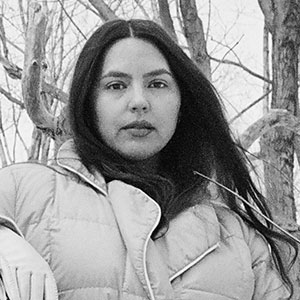 SAGE NOKOMIS WRIGHT, Director
Sage Nokomis Wright comes from an Ojibwe-Anishinaabe and Settler family who have come from islands and water for generations. With over ten years of experience as a producer, mentor and educator Sage holds a firm grounding in traditional ways of knowing. Notably, Sage was Managing Producer of Onishka Productions on Indigenous Contemporary Scene in Scotland (2019), a strategy consultant for the National Film Board, and an educator with Darkspark. She is currently the Associate Producer of Indigenous Theatre at the NAC and one of Why Not Theatre's This Gen Cultural Leadership fellows.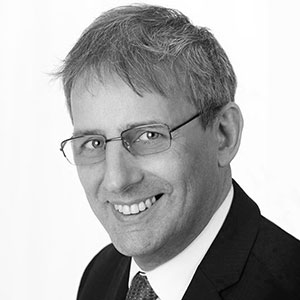 SIMON JONES, Director / Treasurer
Simon trained and practiced as a Certified Accountant in the UK for over 20 years and after moving to Canada in 2005. His work experience ranges from small businesses to large multi-national corporations, through to being Chief Financial Officer (CFO) of Queen Mary, University of London, England, and CFO of Tides Canada Foundation in Vancouver, BC. For 5 years, as owner and principal of Veridity Financial, Simon provided financial planning, investment advice, and business modelling consultation to individual and companies on BC'S Lower Mainland. In 2016, enticed by the creative challenges of the tech industry and a promising high growth B-Corp, he returned to the role of Chief Financial Officer with Left Technologies Inc. in BC where he enjoys applying his public, private and not-for-profit/charitable sector experience.
Simon served at the first Chair of Darkspark's Board of Directions from 2016 to 2019. He is an active and committed volunteer with Darkspark, sharing his extensive multi-sectorial accounting and financial expertise as Treasurer and providing business development advice.
DARKSPARK is inspired and guided by a Circle of Advisors who, like members of the Board of Directors, generously share their expertise and view points on a volunteer basis.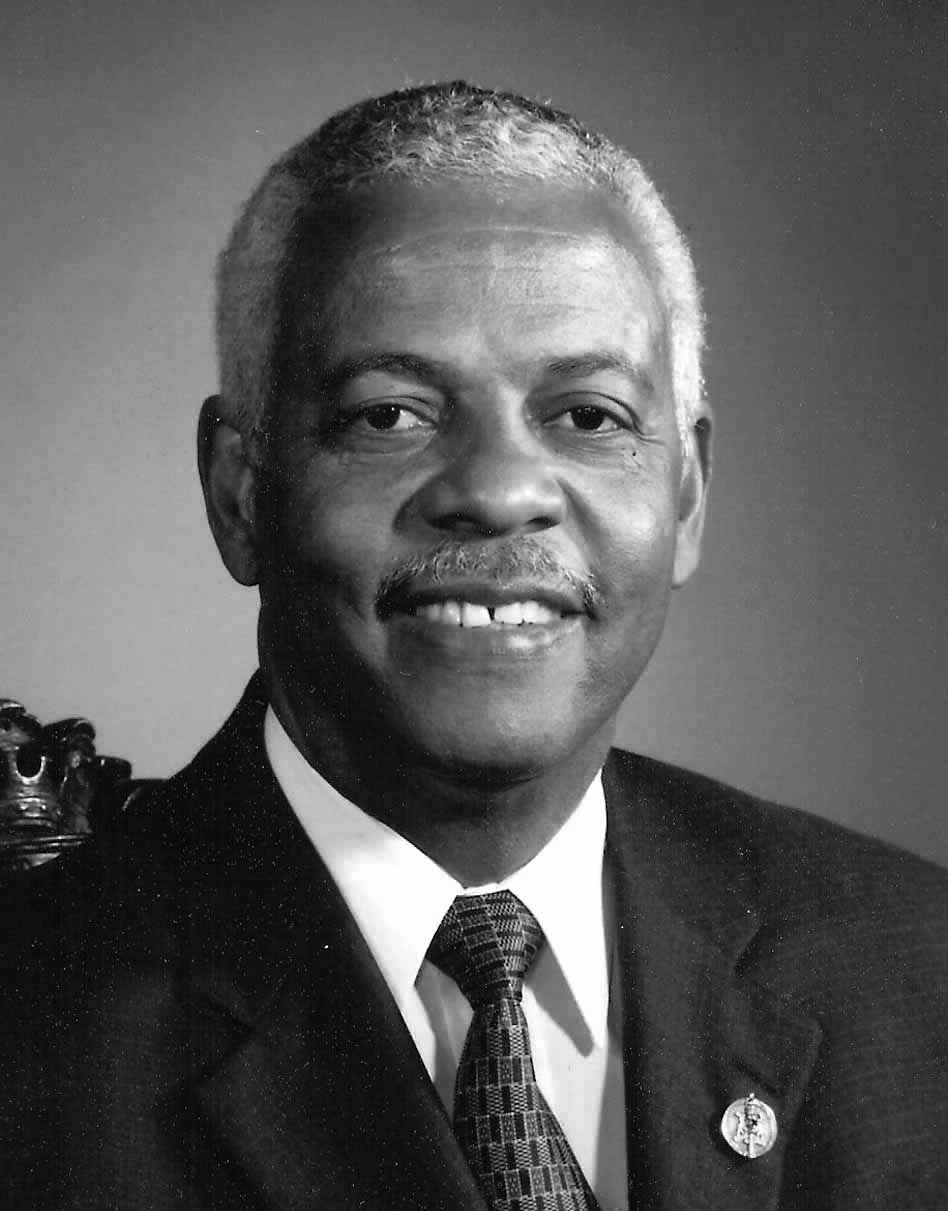 DR.  ALVIN CURLING, Advisor
Dr. Alvin Curling has, for decades, and continues to be actively involved in public service and is recognized for his many contributions as a citizen, politician, educator and cultural ambassador.
Coming from Jamaica where he attended University of Technology, Curling continued his education in Toronto at Seneca College of Applied Arts and Technology and York University's Atkinson College, and in 1972 assumed the position of Director of Student Affairs at Seneca College. He entered provincial politics in Ontario in 1985.
Curling's many portfolios between 1985 and 2005 included: Minister of Housing and Minister of Skills Development with special responsibility for literacy; member of the Premier's Council on Science and Technology; Parliamentary Assistant to the Minister of Intergovernmental Affairs and to the Premier of Ontario; Speaker of the Legislative Assembly of Ontario. He was the first Black person to serve as a Cabinet Minister in a Provincial Parliament and to be elected Speaker of the Legislative Assembly of Ontario. In opposition, Curling served as Deputy Opposition House Leader, Deputy Whip and critic for Training and Skills Development, Solicitor General, Human Rights and Colleges and Universities.
Curling was appointed Ambassador Extraordinary and Plenipotentiary of Canada to the Dominican Republic from 2005 to 2007. Dr. Curling and Former Chief Justice Roy McMurtry authored The Review of the Roots of Youth Violence, commissioned by Premier Dalton McGuinty in 2008.
Curling's interests, local community activities, and global contributions span culture, literacy, education, hunger eradication, youth, and cross-cultural relations. His recognitions include the Distinction of the Order of Ontario, being honoured by the Government of Jamaica with the Order of Distinction in the rank of Commander, a street and a school named in his honour in Toronto, honorary Doctorate Degrees from University of Technology, Jamaica and York University, Toronto.
From his lived experience as a Black man, politician and community leader committed to social justice, Dr. Curling contributes advice in support of Darkspark's anti-racism work with youth.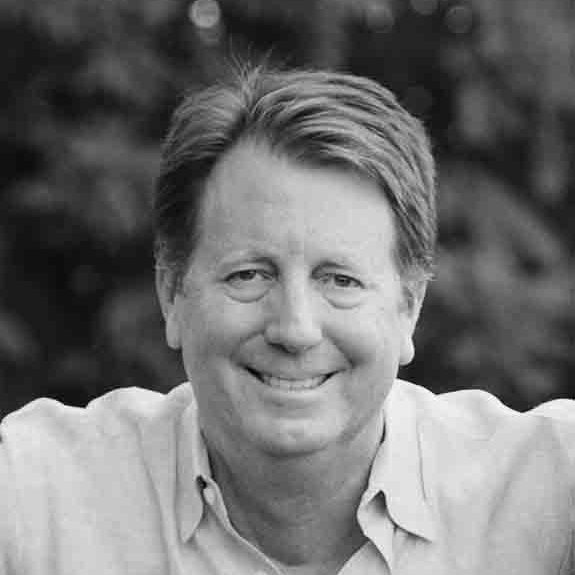 DEREK BROWN, Advisor
Derek Brown is Co-Director of the Peace Appeal Foundation. Established in 2001 with the support of five Nobel Peace Laureates, the Peace Appeal works to catalyze social change processes with local partners to advance just peace.  A strong internationalist with a deep commitment to social justice, Derek's work with the Peace Appeal involves building partnerships to support authentic national dialogue processes and other peace initiatives in Asia, Africa, the Middle East, and North America.
Previously Derek served as Associate Chair of global association, Ashoka, with which he maintains an ongoing affiliation as a senior adviser.  He has served in a voluntary capacity on the boards and advisory boards of several organizations, including the Charity and Security Network, the Constellation Project, the Social Entrepreneurship @UVA Initiative, the MBA Nonprofit Connection, New York Live Arts, and the Bill T. Jones/Arnie Zane Dance Company.
He holds an MBA and Certificate in Public Management from the Stanford University Graduate School of Business and a BA in History from Yale University.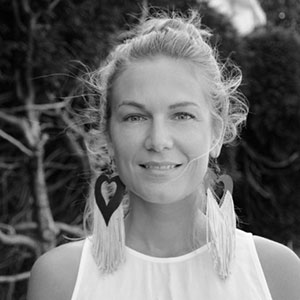 ESTHER MERCIER, Advisor
Esther Mercier is a professional translator and editor from Quebec who has lived and worked internationally. While French is her mother tongue, she is fluent also in English, Spanish and Italian. She provides translating and editing services in English, French and Spanish and has worked within marketing, retail, legal, and not-for-profit sectors, as well as done subtitling for Netflix films, and other videos and documentaries. Esther has travelled extensively, living in Argentina, Costa Rica and British Columbia, and teaching both French as a Second Language and English as a Second Language in Guatemala, Russia, Spain, Italy and French West Indies. In between her jaunts around the world, Esther always returns to her home province where she grew up, studied and currently resides.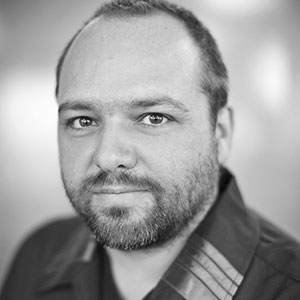 JEAN-PAUL RESTOULE, Advisor
Jean-Paul Restoule is an Anishinaabe scholar and the Chair of Indigenous Education at the University of Victoria. He is concerned with bringing Indigenous worldviews to a wide audience and infusing Indigenous perspectives into mainstream practice.
Jean-Paul is currently leading a study on how to centre Indigenous pedagogy and ways of knowing and being in online learning environments.
Jean-Paul is also investigating what motivates educators to incorporate Indigenous perspectives in their teaching practice and how teacher candidates and new teachers can best develop the knowledge, confidence and motivation to meaningfully include Indigenous knowledges and pedagogies in their classrooms.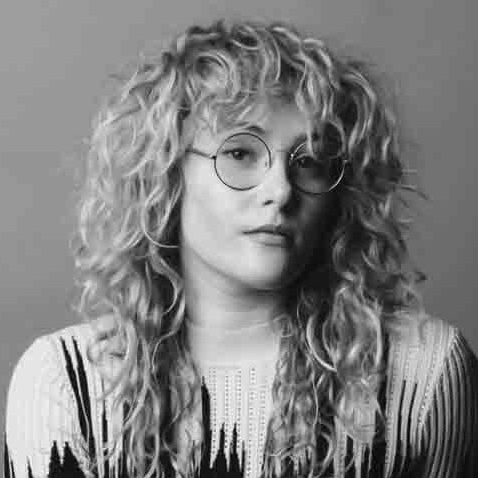 PAULINE CRITCH-GILFILLAN, Advisor
Pauline is a creative strategist dedicated to creating meaningful connections between business and social impact. Her clients range from Anhueser-Busch's sustainability initiatives including the launch of their 100+ Accelerator, Michelob ULTRA and international film campaigns for Brand USA. Pauline brings her post-graduate marketing studies at University of Chicago and a BFA in Acting from DePaul University to her professional and volunteer work, including Embarc's Auxiliary Board.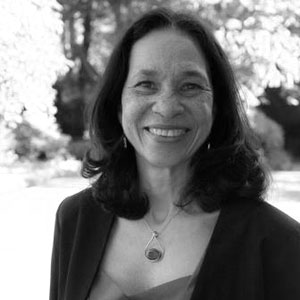 SONIA GALLIMORE, Corporate Secretary / Governance Advisor
Sonia Gallimore was a leader in the health and social services arena for over 35 years, serving as the CEO of two charities for 28 of them. Dedicated to serving the wellness and well-being of children, youth and families for her entire career, she supported innovative teaching methods in mainstream classrooms as a means of doing so.
Sonia was an early adopter and tireless promoter of social enterprise as a strategy for sustainability within the not-for-profit sector, and was recognized for her special expertise in not-for-profit board governance. Now retired, Sonia now continues to work with leaders of charities and not-for-profits to adopt effective business models, good governance, and earned income strategies as means of furthering their missions. Sonia brings post-graduate training in non-profit business, a graduate degree in social work, entrepreneurial spirit and a multi-racial perspective to her professional and volunteer roles in Ontario and British Columbia.